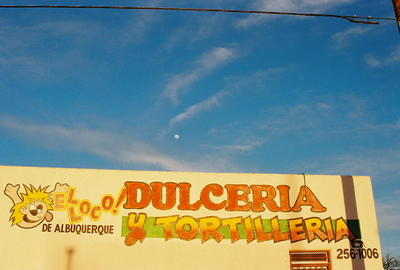 I've got a new post just about ready to go, but right now I'm off to South Dakota for the Labor Day weekend. I hope to get some good photos out there on the lone prairie. It's been a solid decade since I've been to South Dakota. In the meantime, for those of you in the Albuquerque area, The Printmakers' Studio is opening a show this First Friday, September 2, featuring work by local photographers. There will be great food, great folks, and great art. I managed to sneak in a couple shots, too. So, even though I can't attend the opening, I'd highly encourage anyone that is interested to stop by. The show will run through the month of September, so if you can't make it down on Friday you'll still have some time to get a look.

(UPDATE: This show has been extended through October.)

The Printmakers' Studio is located at 423-425 San Mateo Blvd NE, ABQ, NM. The open house will run from 5PM-8PM.

The photo above was taken off Central Ave., not far from The Printmakers' Studio and just down the block from the subject of an upcoming post.