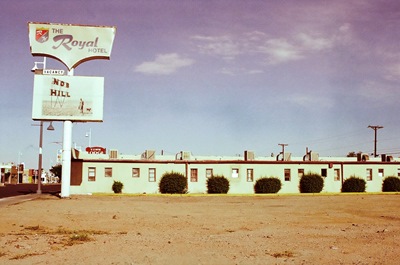 I first met Willis Earl Beal at the Wendy's on Central and University in Albuquerque. He was applying for a job at that esteemed establishment and we talked about Dylan as he filled out his application. He gave me CD-R's of some of his songs and a packet of stories and drawings. I don't know quite what I expected, but before I'd even heard all of one song I knew this was music that deserved attention. As for Willis, he got the gig at Wendy's.

But it wasn't long into his burger-flipping career that Willis had to leave Wendy's. He'd eaten one of his own creations, among other infractions. Soon after that, he would have to leave Albuquerque entirely. But none of that matters now.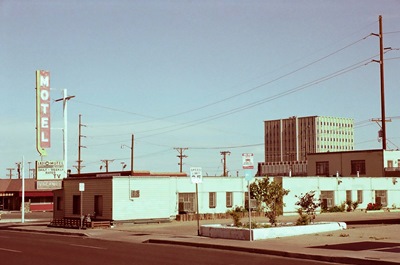 In 2011, Willis caught the attention of Hot Charity Records, an imprint of the celebrated XL Recordings. His first release, Acousmatic Sorcery, was comprised of songs I'd heard on those CD-R's. In fact, they were the same recordings that he'd made in his small apartment near downtown Albuquerque. The record attracted a lot of attention. Willis found it all a little embarrassing. Last fall he released a proper studio recording, Nobody Knows. He's proud of the record and when I told him I could still hear Albuquerque in his songs, he quickly agreed. It turns out that most of those tracks were written while he was still living here.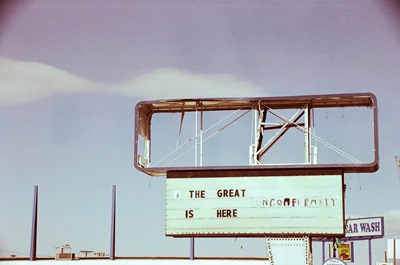 Now there's another set of songs, A Place That Doesn't Exist. This recording was handed out by Willis as he roamed the streets of Park City, Utah last week for the Sundance Film Festival, just like he used to do in Albuquerque, when anyone at a bus stop or laundromat might get a CD-R. He was promoting a film called Memphis and, from what I hear, the role allowed him to…draw pretty strongly on his own recent experiences, shall we say? Only 100 copies were made and, as of this writing, it's unclear what kind of wider release it might see, if any. So, Willis asked if I'd make this music available right away and, of course, I said I'd be happy to oblige.

In fall 2010, I posted some of Willis's songs on City of Dust when they weren't available elsewhere. So, despite all the gigs, road miles, and publicity, maybe not much has really changed. And the songs still sound like Albuquerque to me (and it's not just because he mentions tumbleweeds). In fact, Bright Copper Noon goes back to the original CD-R's.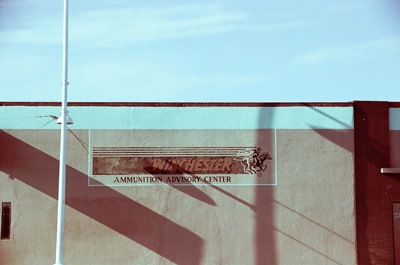 The accompanying photos were all taken along Central Ave. Before Wendy's, Willis worked security at the La Quinta on San Mateo Blvd. Riding his bike back and forth across town, he would've passed these long-gone hotels and sun-blasted parking lots every day. Central through Albuquerque is old Route 66, once the Mother Road that would lead people from their small towns and dreary lives to the golden glow of California. But Route 66 is now chopped-up and cut-off where it's not totally gone. Like the dream of easy prosperity and happiness that once beckoned in the West, it's a place that no longer exists.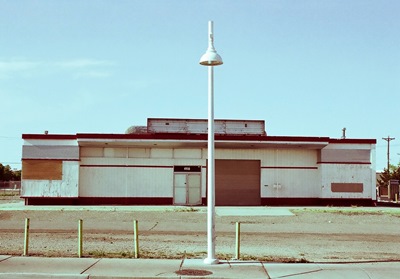 I've yet to see Willis perform on stage. But when we talk he sounds just like the same dude I met in Wendy's. He's still working hard on his songs, he still wants people to hear them, and he still wonders if they deserve attention. He's still got his sense of humor, too. I was only a few seconds into Times of Gold, the first track on this record, when I once again felt that this was music that did indeed deserve attention. So, yeah, not much has changed.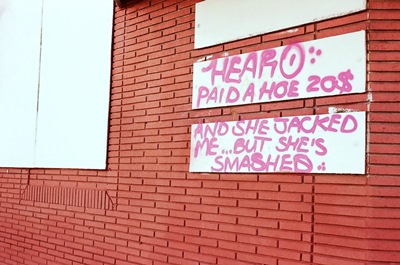 Right-click the link below and "save as" to take a trip to "A Place That Doesn't Exist."

A Place That Doesn't Exist

My understanding is that Willis recorded the basic tracks at home and then sent them off to Matt Dewine for production assistance. Enjoy.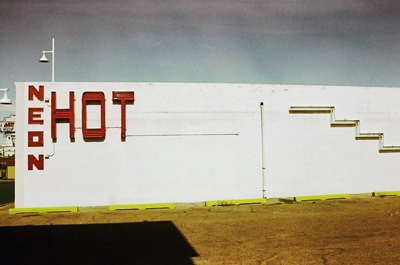 Next post we'll go to another place that doesn't exist. I've got a piece on the ghost town of Steins, New Mexico, down near the Mexican border, all ready to go.