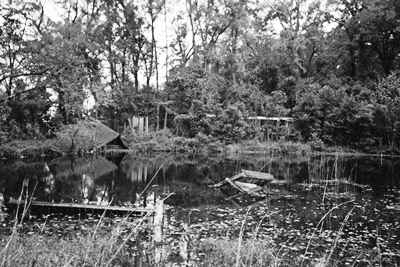 Well, we're deep into the gritty, nefarious world of swimming holes, so we'll hit another one. The oldest record of Getzen's Pond dates back to 1815, when the property was owned by Robert Butler. Butler used the pond to power his mill and, also, probably swam in it. Butler's daughter inherited the pond and she married Judge Henry Getzen. It was Getzen's idea to turn the place into a full-fledged swimming hole.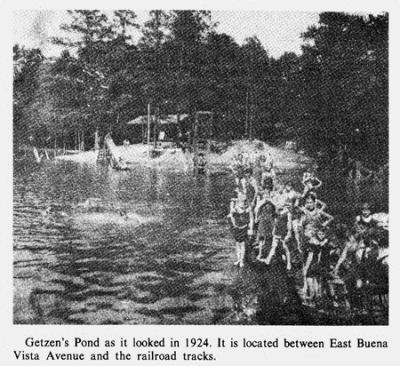 As you can see, Getzen's was a pretty swinging place. At first, only males could use the pond, which was soon known for it's clear, cold, spring-fed water. Initially, everyone just swam nude, since this was back in the days before people had clinical body-image problems. By the time of this photo in 1924, the boys had put their bathing suits back on and the girls were allowed in. I can only assume those events happened in that order, but you never know. This photo (and most of the info) was swiped from that History of N. Augusta book I mentioned last time.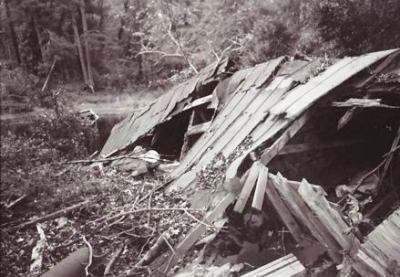 The pond was rented to one "Possum" Lott during WWI, but "Possum" got drafted and Dr. H. G. Mealing took over. This is when Getzen's Pond really became popular, with folks walking in from all over N. Augusta and coming across the bridge from Augusta for all-day outings. Incidentally, there is supposedly a beech tree beside the pond with the initials "H.C." carved in it. The initials are said to refer to Kentuckian Henry Clay, who we all know as a famous senator, Speaker of the House of Representatives, Secretary of State under John Quincy Adams, and bitter enemy of Andrew Jackson. He died in 1852 though, so he would've had to have stopped by the pond pretty early. I haven't really canvassed the pond to look for the tree because, uh, there's a lot of trees. But beeches can live to be 300-400 years old, so it might still be there.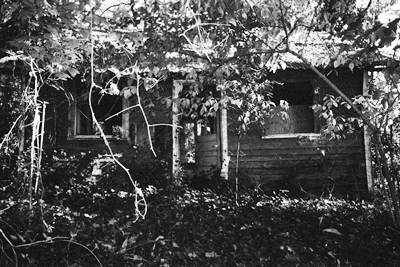 Eventually Dr. Mealing's mother took over management of Getzen's Pond. Some cabins were built near the pond and some families stayed throughout the summer months. It's possible that this is one of those original cabins.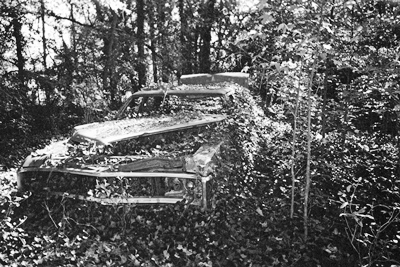 When the doctor's mother died, Katherine Mealing took over, offering Red Cross lifesaving lessons, but eventually closed the pond when it got too expensive. She still swam there herself though, and snuck a few of her friends in. There's no mention of who owned it after the Mealing's, but they forgot their car.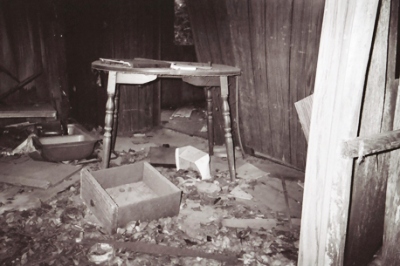 At some point a trailer was moved next to the lake. There's not much left of it at this point. It wasn't safe to actually go into the thing, but you didn't have to. This picture was taken through a massive hole in one side. Now, Getzen's Pond abuts a golf course on one side and a busy road on the other. It sits in a large parcel of woodland, however, so it might take the developer's awhile to get to it. In the meantime, the citizens of N. Augusta swim there no more. I think next time we'll visit the scariest abandoned building I've ever been to. Good fun.

2006 UPDATE: Below are some great old shots of Getzen's Pond in all its glory. The first picture was taken in the early 1950's, possibly 1952. The second photo is from 1943, when it would appear the pond was fairly well built-up. The last photo is undated but shows a diving board and what is possibly a lifeguard stand. Looking at the recent shots it's hard to believe it was once a major swimming hole, but here's more proof. These photos are courtesy of Clarence and Ann Sikes and I thank them for letting me post them. Please see the comments section to read the Sikes family's recollections of Getzen's Pond in its prime.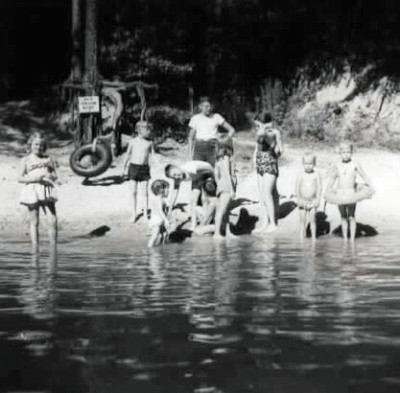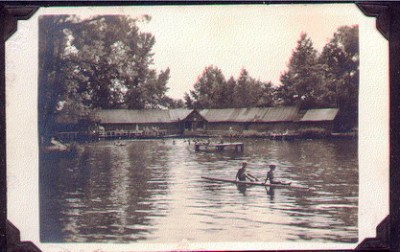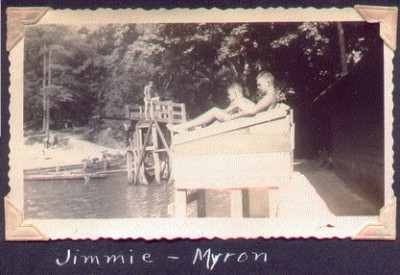 2009 UPDATE: I was recently sent two great photos by JC Young of Augusta. The first is the only shot I've seen featuring the intact Getzen's outbuilding with signage and everything. The photograph is of Gary and JC Young, dated around 1943. The second photo is of JC, Gary and Barbara Young, taken about 1944, after a dip in the pond. I thank JC Young for letting me publish them here. I'm really pleased to present such excellent documentation of Getzen's Pond. Please keep the photos and stories coming!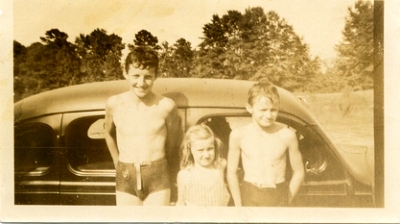 2012 UPDATE: Over the years I've been asked about the fate of Getzen Pond's neighbor, Panic Pond. Until recently, I didn't know a thing about the place. Now, in addition to having learned that it was named for the stock market "panic" that preceded the Great Depression, I can also report that it is under a couple tennis courts by the North Augusta police station. Some of it might be under a Publix, too. It was spring fed and sounded like a nice place for a dip. If you want to read a somewhat bittersweet recollection by Dan Smith of summer days spent at Panic Pond, you can do so HERE. Thanks to Tina M. and her dad for the info.