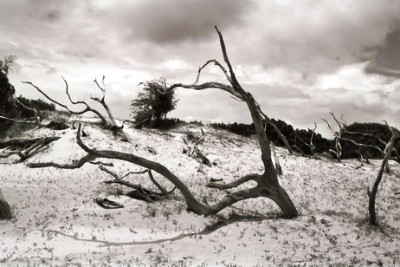 I take a lot of pictures of buildings. You may have noticed. I don't take many pictures of people. Beyond holiday snapshots, never in my life have I made a serious attempt at photographing a person. That might change one day, but, for now, I'm still taking pictures of buildings. Really, I think shooting buildings is about as close as you can get to photographing people. It's all about character and transience. Larry Millet, an historian and photo aficianado, has said, "Although architecture is often thought of as the most monumental and enduring of the arts, it is actually among the most fragile." He also said, "...buildings provide a palpable link with the past, which in turn gives meaning to the present." So, that makes me feel a little better about myself. That said, this is a rare post with NO real buildings. Don't get used to it. It was Alec Soth's portrait photos that made me think about this in the first place. Oh yeah, we're still on Cumberland Island.

The skipper of Life and Times on the Florida North Coast graciously pointed out something that I did not know: Cumberland Island was the original resting place of Henry "Light Horse Harry" Lee. After looking into it, I realized Henry Lee's tale was sufficiently tragic to warrant inclusion here. Hurrah! Henry Lee III was born in Leesylvania, VA, (yes, LEEsylvania) on January 29, 1756. His mother was described as a "lowland beauty" and had been courted by George Washington. Henry went to Princeton, where his classmates were James Madison, James Monroe, and Aaron Burr. At school, no one liked young Henry. Historian Paul Nagel says Lee was "arrogant, vain, imperious, ambitious to a fault, and painfully sensitive." After graduation, the 17 year-old Lee got right into the thick of what would become the Revolutionary War. Commissioned as a captain in the Virginia Light Dragoons, Lee, daring and brave in battle, quickly became one of his mother's former beau's (i.e. George Washington) favorite soldiers. It was Lee's excellent horsemanship that earned him the nickname "Light Horse Harry." In fact, 200 British troops were sent to capture Lee and failed. Washington offered him a position on his staff, but Henry turned it down, replying "I am wedded to my sword." So, Washington made him a Major and commander of a corps of dragoons. (A dragoon platoon?) Henry wanted to undertake a major battle at Paulus Hook, New Jersey, and gained Washington's consent. However, wet muskets and a lack of men resulted in a bit of a fiasco. Still, Lee's force killed 50 Redcoats and captured 150. Washington congratulated him and Light Horse received the Congressional Gold Medal. Oh, and he was also court-martialed for lying about his date of rank when challenged by a commander in the field. Washington got him off the hook. This is not Light Horse's grave, but a former neighbor: Catherine Rikart, the Carnegie's French housekeeper. Died "In Dungeness", May 12, 1911.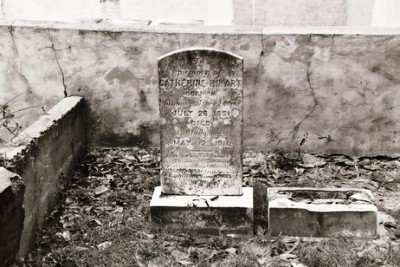 In 1782, near the end of the war, Henry Lee unexpectedly left the military and went back home, where he married his 19 year-old cousin, "Divine Matilda" Lee. George Washington himself sent pipes of his best Madeira wine to the wedding. Matilda had inherited a large estate, Stratford Hall Plantation, from her father, and that's where the newlyweds set-up house. But Henry wasn't too keen on farming, so he got into politics, gaining election to the Virginia House of Delegates. He also got into land speculation and started to build a city, Matildaville, by the falls of the Potomac. He ALSO began work on a canal to go around the falls, at one time considered the greatest American engineeing feat of the 19th century. Yes, the NINETEENTH century. Lee made a seemingly endless series of bad business deals, including buying 300,000 acres of land that was really 133,000. He didn't even own the title to the land the doomed Matildaville sat on. But he kept buying, even after his friend Washington had begun selling. Eventually, he got desperate, offering land he didn't own for security, spending his daughter's dowry, and even passing a rubber check off on Washington. On the other hand, he was against slavery, was an outspoken supporter of the Constitutional Congress, and provided assistance to veterans, though he himself was broke. There's a name for this structure, but I've forgotten it. It's sort of like a greenhouse for rich people.




Then, after eight years of marriage and three children, Matilda died. Next, his first-born child, Nathanael Greene Lee (named after Lee's old commander), died. Light Horse was devastated. With two children to support he went back to the army and even considered joining the French Revolution. In 1792, Henry became Governor of Virginia, although the post was largely ceremonial. A year later he married his neighbor, Ann Hill Carter, the daughter of Charles Carter, one of the richest men in Virginia. Of the affect of the marriage on Ann, a friend wrote, "One fortnight was her dream of happiness from which she awoke to a life of misery." Ann's father quickly made sure Light Horse couldn't touch his daughter's inheritance. In 1794, Lee accepted the position of Major General from Washington and led a Federal Army against farmers in Pennsylvania opposed to whiskey taxation. His constituents in Virginia were not happy and Lee returned to find that he was no longer governor. This growing government of the people was not something Lee, who believed government should be the province of the educated few, supported. To that end, he hated Jefferson, who he considered a coward for not fighting in the war. More old gardening styles of the rich and famous.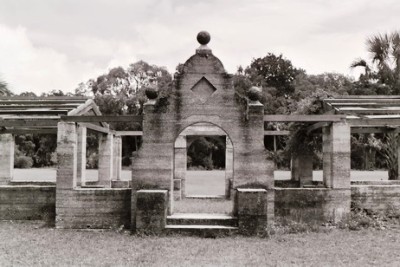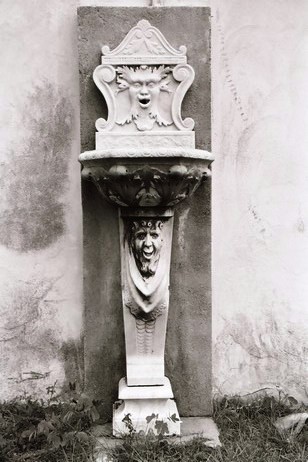 In 1798, Lee was elected to Congress and, a year later, upon Washington's death, delivered his most famous words after being asked to compose a tribute: "First in war, first in peace, first in the hearts of his countrymen." But the next year Henry was out of the legislature with creditor's knocking. To escape, he tried to get a foreign appointment, but the new Jeffersonian government would have none of it. On January 19, 1807, Ann gave birth to the couple's fifth (and last to survive) child. She named him Robert Edward Lee, after two of her favorite brothers. Robert E. Lee. Robert was just a toddler when Light Horse went off to debtor's prison. Indeed, Robert would rarely see his father, and assumed control of the household at age 12. With nothing but time while living in a 12' x 15' foot cell, Henry wrote "Memoirs of the War in the Southern Department of the United States," a still-popular text on the Revolutionay War. In 1810, when Henry got out of prison, the Lee's scaled-down and moved to Alexandria, finally able to use some of Ann's inheritance. Henry left prison just as France and England were starting to mix it up. By 1811, support for declaring war on Great Britain was building, a move Lee was against, believing England's forces were superior.

In July 1812, a newspaper in Baltimore, owned by Alexander Hanson, publicized its fervent opposition to the war, which was now moving forward. As a result, Hanson's press was burned down, but the proprietor reopened and published shortly after. Then a mob came after Hanson and his associates. Lee was in the vicinity and banded together with Hanson. When escape seemed impossible, the men accepted "shelter" at the local jail. This was a trap and, upon arrival at the jail, the party was attacked. Revolutionary War veteran General Lingan was killed, and at least one man tarred and feathered. Light Horse Henry Lee was savagely beaten and left to die. Lee didn't die, but was broken, afflicted with internal injuries. Now he wanted to fight the British, but could not. So, he went to Barbados for his health, a violation of his release from debtor's prison. His brother, Richard, had put up the bond for his release, now forfeited, sowing the seeds of Richard's own financial ruin. Behind Dungeness are a fleet of decaying luxury cars, one for each era of the early automobile. There's a Model T and a 1920's era gangster-type car, a car from the 1940's and, finally, a sports car from the early 1950's. Here's the entry from, I believe, the 1930's.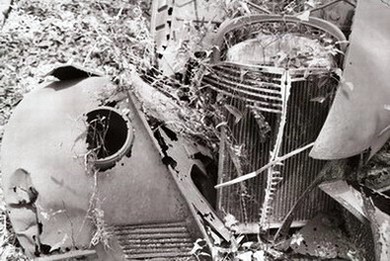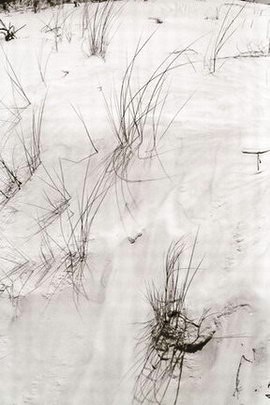 At first, Henry Lee tried to be a diplomat in Barbados and work for peace between England and America. But no one wanted to hear from him. So, he gave up. The Caribbean wasn't improving his condition, and he decided to come back to America to die. He made it all the way to Cumberland Island, where he sought refuge at Dungeness, dream home of Nathanael Greene, Lee's former commander and namesake of his deceased first-born. He died a few days later on March 25, 1818 and was buried nearby. Robert E. Lee visited his father's grave in 1862 and 1870, and the grave was moved to the Lee family crypt in Virginia on May 30, 1913. A broken failure at his death, considered "a heartless and depraved profligate" by some, Lee's legacy lives on through his famous son. Of course, back in my younger days, the family name became synonymous with a certain orange stock car...

As Willow (No, not the one from Buffy the Vampire Slayer. This one wouldn't look nearly as good as a black witch!) pointed out, Cumberland Island will not be roadless for much longer. Legislation was tacked onto last year's budget bill opening the northern part of the island to vehicles, including eight bus or van trips per day. Land deals are always complex and, while I made it seem like the Park Service owned the island, it's really more a patchwork of titles and long-term leases. In fact, there's 300 acres to which the NPS has no claim. Some of this is land owned by the Ferguson's, Carnegie's descendants, who operate the only hotel on the island, the Greyfield Inn. At $395-$475 a night, those tourists have big dollar signs for heads. And so, there's another part of the country you won't have to get out of your car to see. Geez, what a relief. Information for this post was collected from "Almost a Great Man" and the Stratford Hall Plantation, great (and occasionally contradictory) historical sources associated with the Lee family homes. Finally, no, I don't know what Dungeness means. The house was possibly named after an English harbor, and there's a similarly-named ghost town on the Washington coast. Also, a species of large crab. Otherwise, I dunno, a female dungeon keeper...