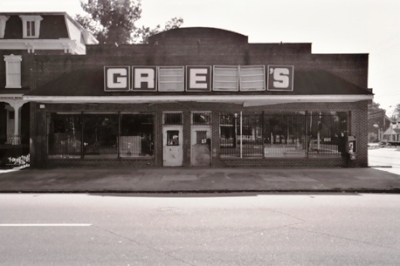 Greene St. is parallel to Broad St., just a bit south, and a street or two north of Telfair St. It's a pretty busy thoroughfare and there's plenty of lawyer's offices and businesses to the west. However, as you go east, business slacks off, although there are nice homes along most of Greene St.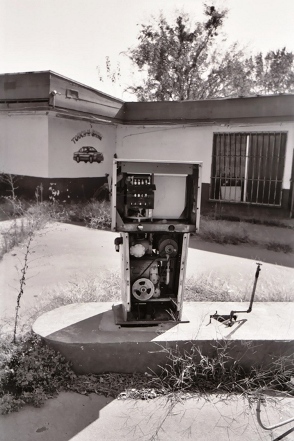 By the time you get to the end of Greene St., where it "T's" into East Boundary Rd., there's not much going on. Random historical fact: The de Laigle House, on the western side of Greene St., is where the final person to be killed in a duel in GA died. Charles Tilly died a day after defending the honor of the young Mary de Laigle at Sand Bar Ferry, right off the river on the SC border. Apparently Sand Bar Ferry was a major duelling ground, but this one, just before Christmas in 1875, was the last. Charles Tilly is said to haunt the house, which looks like the Addam's Family home.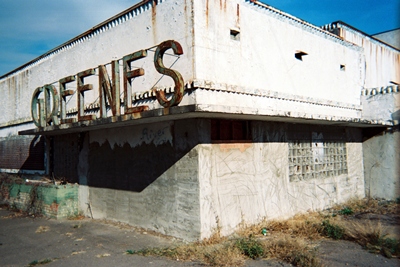 I always wanted to make it into this old night club, but the concrete was a bit of an impediment. Once, while staying in the cheapest motel in Savannah (The Thunderbird, right across from the Greyhound Station, natch), I got into a conversation with the desk clerk, who had briefly lived in Augusta during the 1950's. He told me about seeing Dinah Washington perform at a club and then dancing with her, as she came out front to mingle with the patrons. That dance had really made his night. I've never figured out exactly where the club was, but it seems it might have been near where the post office is now, somewhere off of 8th or 9th St.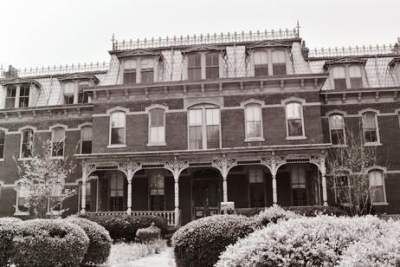 Back on the east end of Greene St. is this Widow's Home. It's empty, but the inside was refurbished at some point with plush carpets and new paint. I don't know if anyone will ever use it again, but it's not really worth exploring. The outside looks good though. Just the ambience for widow's, I guess.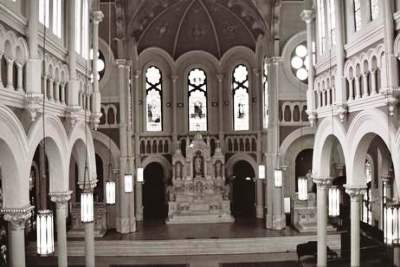 The Sacred Heart Cathedral, right where Greene St. exits onto the John Calhoun Parkway, opened in 1900 and held its last mass in 1971. After that it quickly fell into disrepair. Luckily, it was restored and is now a cultural center. So, no, it's not abandoned, but for a small donation you can wander around in the middle of the day and pretend it is. There are some great historical photos of Augusta during floods where you can see water rising along the bottom of the church. The cathedral is the only recognizable feature still around from those old photos.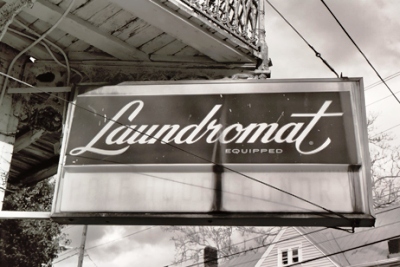 At the corner of Greene St. and 5th is this old laundromat with apartments above it. It's worth taking a closer look at this old building. So, we'll do just that next time.

Also, I realize this blog is getting pretty picture-heavy, which might make it load slow. I've reduced the number of posts on the main page to 5 and might go to 3. You can always go to the archives to see the old posts.