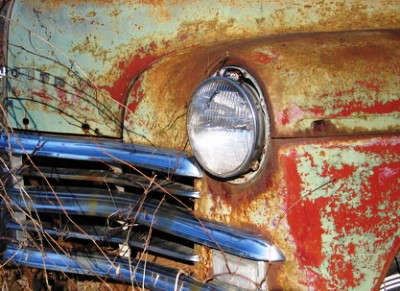 (CONTINUED) It's about 1200 miles from San Francisco to Santa Fe. I didn't even know if Ruben's truck would make it out of the city and that was the least of my problems. I felt like I was in a dream. It seemed as if nothing I did could possibly mean anything; action without consequence, life without meaning. I figured I had about eleven hours before Ruben would start wondering where I was and what had happened to his truck. By that time I'd be lucky to be in western Arizona if I wasn't broken down somewhere in the California desert. That's if I made it to the California desert. I realized that all my stuff was back at Ruben's, but it hardly seemed to matter. I didn't think of the police much. I thought mostly of Anne. My eyes stung and it was hard to keep them open. I was in big, big trouble.

I merged onto I-5 outside of Livermore and started toward Los Angeles. I could cut east on I-40 well north of the city, near Bakersfield, and then I had a straight shot through to Albuquerque. Ruben's truck started to huff and clatter as I gave it some gas to get up to freeway speed. If I had to nurse the truck along at least I'd be forced to focus on something other than the horror that lay behind me and the horror that might lie ahead. But by the time I got it up to 70 it had smoothed out. I hit 72 and it started to buck and shudder, so I dropped back down to 70. Now I knew the trucks limits; my own had been exceeded past reckoning.

Traffic was light, at least for that stretch of road, and at some point my mind must've simply shut off, mercifully, like a circuit that'd been overloaded, because I don't recall much until the signs for Bakersfield appeared west of Wasco and the sky was reddening as the sun sank toward the ocean. I thought I might no longer be nauseous but hungry. I cut east on 46 and picked up 99 south for a few miles before stopping at a Burger King. I put the plastic garbage bag in the dumpster outside and went in and washed my hands. Then I stood in line. Everyone looked worn-out and desperate; the customers, the employees, the manager in his white shirt, his belly spilling over the top of his pants. I could feel sweat on my forehead. No one made eye contact, even at the register; they looked at the menu overhead or the cracked floor or counted and recounted the coins in their hands. In a crowd of people on the edge I let myself believe that maybe I wasn't the furthest out. It was unlikely.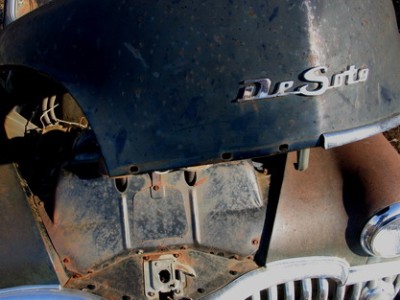 I unwrapped my cheeseburger in the truck and ate a few bites. I chewed slowly and then opened the door and vomited into the parking lot. The woman in the next spot over didn't even look at me. She just got into her car and drove away with her own problems. I closed the door and took a sip of coke. I ate a few fries. I started the truck and got back on the road. At Bakersfield I got on 58 which would take me past the air force base and at Barstow I picked up I-40. It was nearly dark and the Mojave splayed out before me, the mountains still just barely purple. Then night fell and the desert disappeared.

On the horizon I could see little red lights blinking atop invisible towers. The lights were my only reference points and when they'd be suddenly extinguished by the topography I could see nothing much beyond the strip of blacktop I was barreling down. I crossed the Arizona state line just east of Needles sometime after 10 PM. Outside of Flagstaff the truck bucked and groaned as the altitude began to increase. I pressed the gas pedal to the floor and the engine couldn't suck enough oxygen to get the truck to accelerate. I'd had the heater on low since Oakland, when I'd first noticed the temp gauge creeping past the halfway mark. It had been fine since then, but now the gauge was climbing again as the grade steadily increased. I turned the blower to full and even with the windows down I began to sweat. The horror and fear that I'd struggled to keep at bay began to seep back into me and the dry heat and despair made me want to sleep. By the time I got to Flagstaff I could barely keep my eyes open. I pulled into a Motel 6 and heard the engine hiss and pop as soon as I turned the motor off. I opened the hood and felt the heat coming off the engine block. The temp gauge was over ¾ and it would take hours for the truck to cool down. I walked to the lobby and got a room. I had no choice.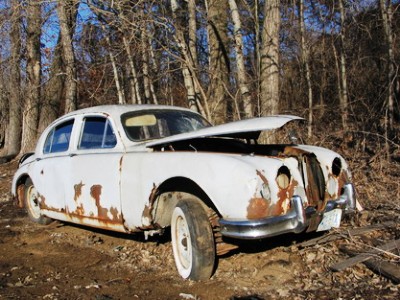 I opened the door to my dingy, overpriced room and sat on the bed. It was 12:30 AM. Ruben would be calling in less than two hours. I turned my phone off and got into bed. I hoped Ruben would be able to find a way home. Then I cried myself to sleep like I hadn't done since I was a boy. Strangely, in the morning my first thought was of a baseball championship my little league team had lost when I was a kid. I'd been inconsolable; it had seemed like the end of the world for me then, an entire season wasted. I opened my eyes and realized that now, all these years later, the world really had ended and I was living a wasted life in some new and terrible place.

I checked out before 7 AM and forced down a stale bagel and cream cheese from the hotel lobby. I checked my phone. Ruben had called six times between 2:15 and 5:00 AM. I didn't listen to any of the messages. I did listen to the message Julie McGregor had left. She said that her book club was meeting in two weeks, on Tuesday, and that if I was going to be in town I should call her. Then I listened to her second message. She sounded upset and told me that she had seen me that day by the San Miguel Mission. Then she asked if I remembered the guy she'd been with and if I'd seen him since. She wanted me to call her either way. I put the phone in the glove compartment and started the truck. A horrible new world.
(CONTINUED)

Photos taken at an auto salvage yard, Savage, MN, while on the hunt for brake calipers.