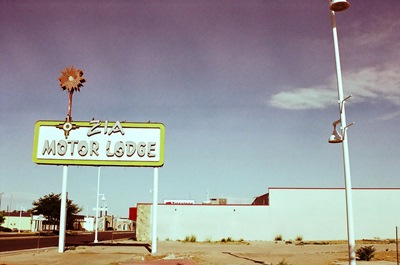 I wanted to break into our regularly scheduled programming for a moment to mention that I was recently invited to contribute to Duke City Fix, a website exploring all things Albuquerque. My first piece several weeks ago was a re-working (read: shortening) of an epic post I did in early 2010 on the Atchison, Topeka & Santa Fe Rail Yards, by far my favorite place to photograph in the city. I followed that up with a companion piece on the WHEELS Museum, a great repository of rail and transportation history and the only actual tenant at the rail yards. My third article, a recounting of a Sunday morning stroll down a battered yet still enthralling Route 66, was published ten days ago. I'm kicking ideas around for the next bit. Let me know if you have any suggestions.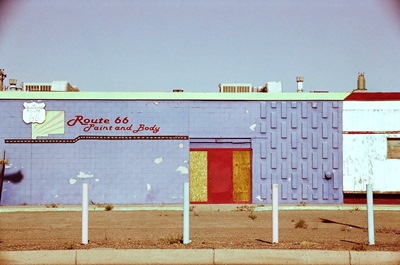 The content of these can be a little different than what I do here, but you'll still recognize the, uh, aesthetic, I think. If you're interested in reading more, just follow the links in the text above (2020 UPDATE: Links are long dead). The WHEELS piece features the finest picture of an antique milk truck that I've ever taken. I'd like to thank Duke City Fix for the opportunity. I'm honored to be involved.

The next post will be a one-off stop in Alaska to take a look at a bit of entrepreneurial failure. Seriously.