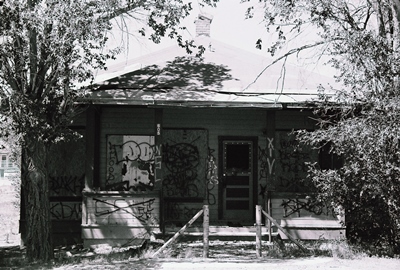 With a population of 1,956 as of the 2012 census, Gamerco, New Mexico might be the biggest town we've ever featured on City of Dust. It ain't a ghost town, that's for sure. But it's also lost its original reason for existing: coal. Gamerco is actually an acronym for the Gallup American Coal Company, which operated area coal mines for two years before lending its name in 1922 to the town developing around its operations.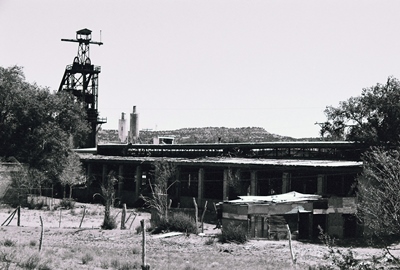 At one point, five hundred miners and their families lived and worked in Gamerco and reportedly loved it. The company took care of them by paying well, ensuring a safe workplace, and keeping hours reasonable. Along with the processing and power plants and the rail spur needed for its day-to-day business, GAMERCO built homes and apartments for its employees, as well as a church. Workers even passed on unionizing figuring things couldn't get much better. Well, those days seem to be long gone most everywhere and for Gamerco they left in the 1960's. That was when the company closed its mines, shuttered the power plant, and moved the rail spur.

People still live in some of the old residences and in the former Gamerco offices. I badly wanted to explore the old plant, but a group of people seemed to be living in a trailer out back there, too. Someone might have also been living inside the plant. In any case, I figured I wouldn't go down and say "hello."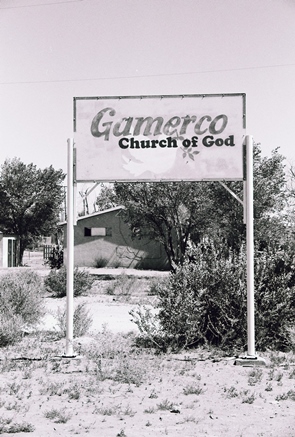 Gamerco used to be just off U.S. Route 666, the "Devil's Highway," but that treacherous stretch of road was renamed U.S. Route 491 in 2003. Although, I believe it's still just as treacherous. Happily, the Safeway in Gallup still hasn't got the memo. Without any coal, Gamerco's most well-known export is perhaps Onawa Lacy, Miss New Mexico 2006 and a competitor in the Miss USA pageant. The town might soon be annexed by Gallup. Whether that means Gamerco will then lose its name, too, who can say?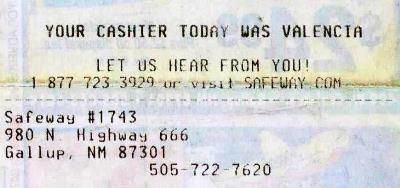 Gamerco was good enough for Philip Varney, so it's good enough for us! Other information came from Gamerco's Wikipedia page. Ghosttowns.com also has an entry and some photos. Beyond that, there just isn't much out there on the old town.

Until next time.