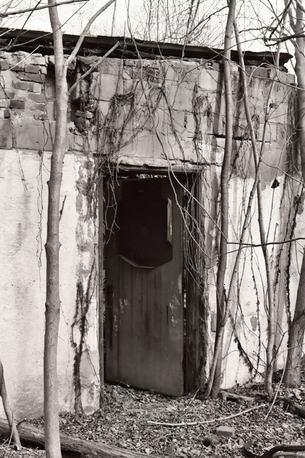 I've been in a lot of abandoned buildings. It's normal--in fact, it's downright useful--to feel at least a little fear when you explore a new place. However, I've never been in a building that gave me the creeps as badly as this building, located in the now-non-existent town of Hamburg, SC. What's strange is that this building is only one story tall, made of sturdy concrete, and has numerous holes in the walls, providing many possible escape routes (and light/oxygen) in the event a hasty getaway is required. So, what gives? Is it the history of this place, set back in the woods above the Savannah River, that accounts for the bad vibes? Well, let's go inside and see.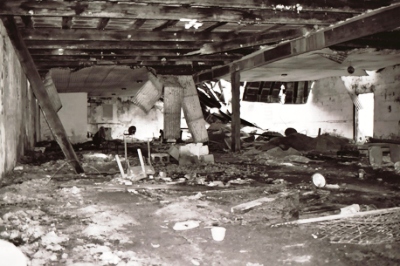 Henry Shultz came from Hamburg, Germany to Augusta in 1806 and, after being involved in riverboating and bridge-building, decided to build a town to compete with Augusta. Right across the river, on the bluffs, he scouted a location that he believed would provide excellent access to the water and enable Hamburg to usurp Augusta as a mover of goods up and downstream. When construction began in about 1821, Shultz issued a statement saying that Hamburg would be "a place of great importance." For awhile, he was right.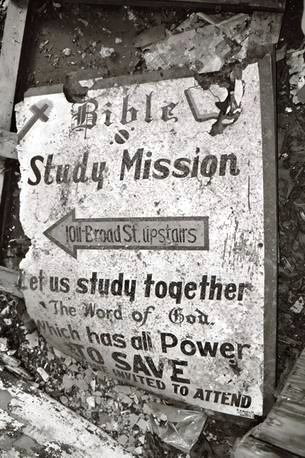 Hamburg grew quickly and began to drain trade from Augusta and even Savannah. However, by 1827, trade was shifting far downriver toward Charleston and Shultz dug himself into debt, attracted a manslaughter charge, and attempted suicide. The town struggled on and was the site of a riot in 1876. I'll return to the "Hamburg Riot," which was more a race-based massacre, in a later post. Following two floods in 1929, all remaining citizens were relocated. Virtually nothing of the town remains--except this place. Rumor has it that this was once the location of a honky tonk frequented by workers on the river. Clearly, its last incarnation was as a mission. So, good versus evil. But who won?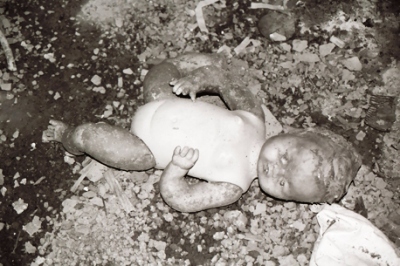 The mission must've served mostly women and children, as the floor is littered with women's and children's clothes, dolls, and toys. There are dozens of dolls like this one all around, which is pretty creepy all by itself. We tip-toed from room to room as cautiously as possible, even though it seemed unlikely anyone would be there. The whole joint just felt wrong. My companion actually had nightmares about the place.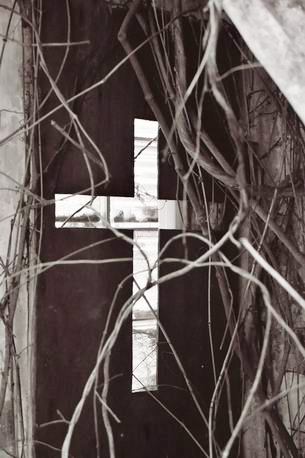 But it gets worse. There is a small access road near a deserted bridge that leads down a hill to this building. Some years ago, at the top of this road, a man, who had been kidnapped from a Wal-Mart, was apparently burned in the trunk of his car. While we were exploring, we found someone's eyeglasses lying in the grass near the building. They looked new and reasonably expensive. The glasses hadn't been there long and whoever lost them probably needed them. I have no idea how anyone could've lost their prescription glasses in this particular spot, unless they were out-of-their-minds like us and thought the concrete and steel wreckage looked worth investigating.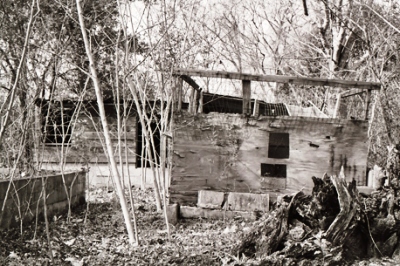 This is one of the strange outbuildings beside the mission. It looks like it might've been a chicken coup at one point. Someone had been living in it and they'd even set-up a tape player so they could listen to cassettes. But they hadn't been back in some time.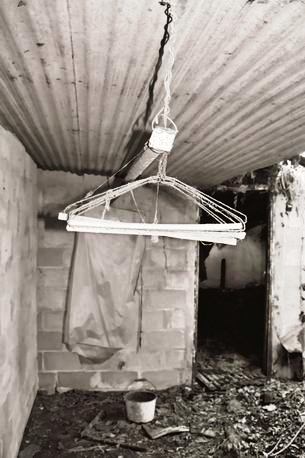 Lots of things were still in place, including chairs, boxes of clothes, old matresses, and this coat rack. Magazines on the floor dated back to January 3, 1955, and an old semi-trailer outside was filled with rotting toys. As in many abandoned buildings, you're left wondering why everyone took off so quickly. The toys really didn't go well with the pornography, also strewn about here and there.

I like old buildings and I hate to see them destroyed, even when they're clearly structurally unsound. In this case, I make an exception. This building might as well be torn down as quickly as possibly. It is the most unsettling, unpleasant, and evil-feeling abandoned building I've ever been in. And, hey, as we've seen so far, that's sorta saying something. If they were all this bad, I'd find a new hobby. I always recommend that people don't explore abandoned buildings. If this one doesn't convince you, I don't know what will. Remember, we go there so you don't have to.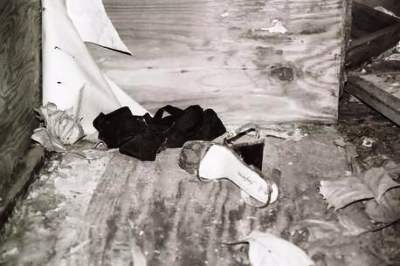 After this light-hearted post, there'll be a break while I head back down to the South to take care of some business for a couple weeks. I'll bring my camera and hit some new locations, including an airplane junkyard. Next post won't be nearly so dark, I promise. Until then, enjoy the run-up to the holidays. It's always such fun.