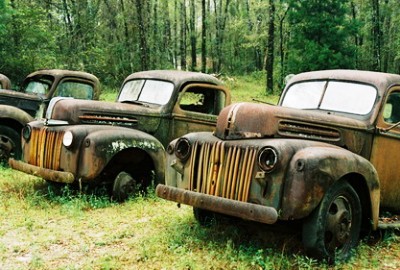 Somewhere along a barren stretch of US Highway, between Tallahassee and the Panhandle Coast, a phalanx of battered trucks waits. Wounded sentries standing guard over the hot Florida blacktop, these relics hope patiently for a call to return to service, though the call will never come. One foggy morning this spring, as the mist lifted into the trees with the rising sun, I stopped to pay my respects. We may return in a later post, as I was much impressed by the austere display of rust, torn rubber, and cracked glass.

I'd also like to mention Snaps Magazine, an on-line 'zine featuring a new topic each issue. This edition is dedicated to music, and I was pleased to get a photo of mine included. Yeah, I actually DO have some music-related shots, and they aren't of broken guitars and smashed drums. Although, I would like some pictures like that! My photo is of Sun Studio, Memphis, TN.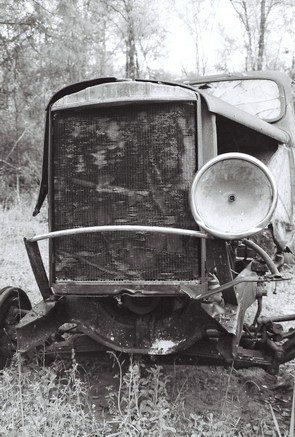 You know, the place where Elvis Presley was discovered by Sam Phillip's secretary, Marion Keisker. At first, Sam didn't think the kid had anything. But Marion pestered her boss for a year to bring him back in. And the rest, as they say, is history. The shot is of the room where Elvis, Howlin' Wolf, B.B. King, Johnny Cash, Jerry Lee Lewis, Roy Orbison, and so many others first did their thing. This is where Rocket 88, the original rock and roll song, was recorded by Jackie Brentson, with Ike Turner playing a mean piano. I won't tell you which page my shot is on--you should flip through and see for yourself. Yup, flip. The format is pretty cool, so take a look at Snaps Magazine.