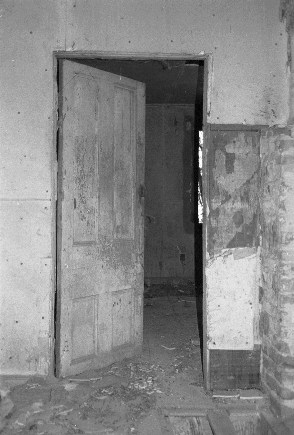 Once again, City of Dust is going on a brief hiatus. I'll be out in the Northwest for the next 11 days, so things will be a little quiet around here. Also, for those of you keeping score, this is the penultimate post from the CSRA to be done in the usual style. In one respect, City of Dust WILL NOT END since I'll still be posting photos and adding commentary of one sort or another. But, in another way, it does feel a bit like the end since I will have completed what I set out to do. And that, of course, was to document the forgotten corners, vacant streets, and abandoned buildings of the Central Savannah River Area, USA via stories and photos. Following the next post, everything is gravy, really, and I make no promises as to what it will be like or how long it will continue. In the meantime, I'm really stretching things out here as that last CSRA post won't be posted 'til late May. For now, we're taking one last walk through the Phinizy Swamp.

Since time is tight today, I'm going to relate a few final tales from Sean Joiner's "Haunted Augusta and Local Legends." I swear, if Mr. Joiner ever reads this website he's going to demand compensation. On the other hand, I'm certain the little book he wrote is out-of-print and impossible to find, despite being published in 2002. It's a shame not to get these tales out there, so, Sean, thanks for your understanding! And I do put my own spin on 'em, y'know, adding additional info when I can. This first story is the companion piece to The Belle, Her Soldier, and Their Ghosts, and also takes place on what is now the campus of Augusta State University (ASU). Remember that prior to the Civil War the Augusta Arsenal was moved from near the river to the Hill so that soldiers could escape the rampant malaria? Well, it's said that, very shortly after the Civil War, the commander at the Arsenal hired his nephew on for the princely sum of $2 a day. None of the other soldiers at the Arsenal were making that much money and they were not happy at such an open display of nepotism. As if that wasn't bad enough, one day the nephew left work to get a piece of APPLE PIE! This was too much for poor, malnourished soldiers to bear, and so, as the nephew came down the steps of the Benet Mansion (now the ASU admissions office), belly full of delicious apple pie, he was gunned down by a jealous fellow-soldier. The assassin, it seems, was never caught, probably protected by others that hated this pie-eating nephew. At night, employees and students working late have reported hearing noises coming from the kitchen of the Benet House as the commander's nephew rummages around, desperately looking for one last piece of pie. Below is a shot of a trough in a very dark barn, suitable for the ghosts of horses to visit for one last feed.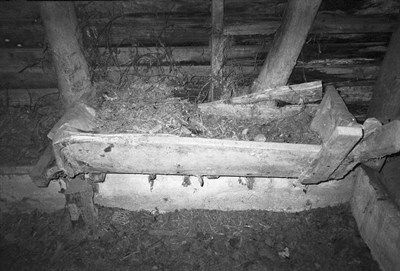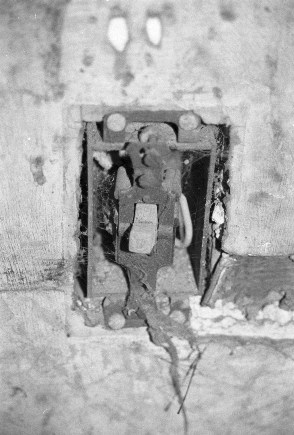 Augusta has long been known as one of the major center's of medical research and training in the country. The Medical Academy of Georgia (AKA Medical College of Georgia) was founded in 1829 by three doctors with the aim of training students in the medical arts. In 1852, the College bought a Gullah slave, Gradison Harris, and prompty taught him reading, writing, and basic anatomy. This was, of course, highly unusual. It should be borne in mind that it was ILLEGAL for slaves to know how to read and write, which is why the lines of poetry written on pottery made in nearby Edgefield, SC by Dave the Slave are so astonishing. Eventually Gradison Harris was told his responsibilities: Each day he would read the obituaries, then, at night, go to Cedar Grove Cemetery to dig up a fresh corpse for use by the medical students in their classes. Isn't it nice that they turned the lights off before vacating this shack?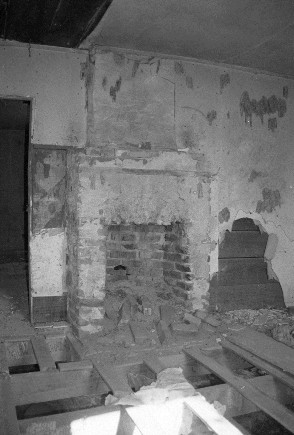 It's said that one evening some medical students saw Gradison Harris at work, then followed him to a local bar where the reluctant graverobber had stopped for a moment to imbibe some liquid fortification. Hey, wouldn't you need a drink? Anyway, Gradison carefully stashed the sack in which that evening's body had been placed before he grabbed a glass of courage. Seeing this, the students decided to play a joke on Gradison and removed the body. Then one of them climbed into the sack. When Harris returned from the bar, the student in the sack moaned that he, too, badly needed a drink. Gradison went running down the street in terror, apparently in no mood to deal with a thirsty corpse.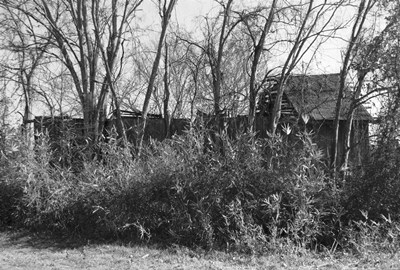 Gradison Harris left the Medical Institute of Georgia, as it was called by then, following abolition. However, he returned later to take a position as a porter. He died in 1911 at the age of 95 and is now buried in, fittingly enough, Cedar Grove Cemetery. During renovation of the College in 1989, the remains of 154 bodies, including vats filled with bones and jars of preserved body parts, were found under the old building. These remains were re-buried in Cedar Grove Cemetery on November 7, 1998. If, in City of Dust's absence over the next couple of weeks, you find yourself bored (as you no doubt will!) I recommend checking out PostSecret, where people send handmade postcards to an anonymous blog, each inscribed with a secret. Some of these secrets are funny, some heartbreaking, some just weird. Nothing like finding comfort in blatant voyeurism. Isn't that the new American way? Seriously, though, PostSecret is pretty amazing and lots of people write in to say they've received some real relief from getting their secrets published. If you don't like to read other people's secrets (what, do you have standards?), then have I mentioned City of Dust's extensive archives?! Yes, I have.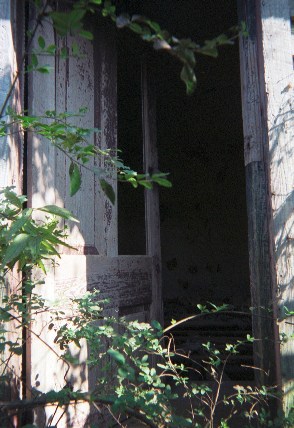 Speaking of secrets, how about one more tale, this from the Sibley Mill, the site of the Confederate Powderworks. On October 20, 1906, workers were just beginning their long day of weaving in the stifling mill. Maude Williams was feeling especially agitated that morning as she'd just broken off an affair she'd been having with a married man, Arthur Glover. Arthur had taken the news very badly and Maude was terribly worried indeed. However, at the Sibley Mill, adultery was no excuse for not reporting for work and so Maude tended carefully to her weaving. Suddenly a shot rang through the building and Maude Williams slumped over, killed by a single bullet. Soon after, Arthur Glover was hanged for murder. In subsequent years, workers reported seeing a woman weaving, intent on her work and oblivious to all around her. Early on, some of these people recognized the woman as Maude and fled in fear. Later, others tried to speak with this new employee but received no answer. Over time, however, sightings diminished, and it now appears that Maude Williams has moved on, her weaving done. See you in a couple weeks.