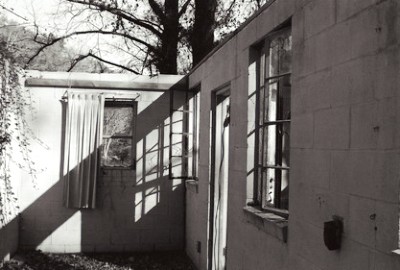 And with a new day comes...a change in film stock! The photos for this post were shot this winter with Kodak TX 400 film that expired in 1996. None of that refrigerator storage either. I've never paid attention to expiration dates anyway. While shooting a roll of toasted film would be very annoying, it wouldn't make me throw up for two days like some other things I can think of. Anyway, this post is all about the North Augusta that was and then, overnight, was not. It's also about the North Augusta that ALMOST was and the one that soon will be. Confused? Anyway, if the stars had aligned just a little bit differently many years ago the entire world might know all about North Augusta, SC. These first few photos mark a last return to the bath house on Buena Vista, by Crystal Lake. We've seen this place before in technicolor.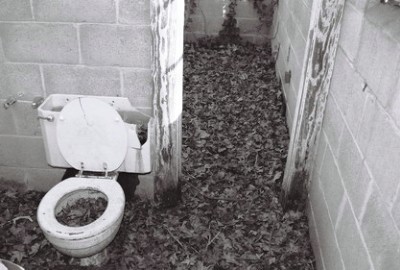 The story starts in the late 1800's with James U. Jackson, whose dream was to build a city on the bluffs across the river from Augusta and get rich doing it. In 1890, with the help of the Mealing family (of Getzen's Pond "fame"), Mr. Jackson began acquiring land. Eventually Jackson found himself with over 5,000 acres (about $100,000 worth), comprising an area that ran along the river's edge and up present-day Georgia Avenue. With some decent acreage under his belt, James U. hired a design firm out of New York and entrusted them with the layout of the new town. He also built a bridge across the river at 13th St., surely making enemies of the folks running the suddenly-obsolete ferry service, but ensuring that people could get in and out of his new town of North Augusta with supreme ease. By 1897, Jackson had bought Augusta's trolley system out from under them (via previous owner W.B. Dyer) and immediately ran a line across the new bridge to N.A. Service was soon extended to Aiken, and the longest inter-urban trolley system in the world was in full operation.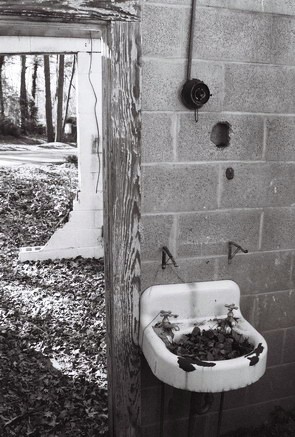 By the turn of the century things were looking pretty good for N.A. and James Jackson figured that all that remained was to build one of the largest luxury hotels in the nation on a hill above the town. And so it was that in April of 1902 construction of the Hampton Terrace Hotel was completed at a cost of $536,000. In those days, half-a-mil got you a five-story castle with 600 rooms and a full-sized eighteen-hole golf course that was literally right outside the front door. The building itself was longer than two football fields and contained enough glass to put windows into 70 standard residential homes. In fact, the Hampton Terrace was so big that people have said it essentially WAS North Augusta and, though the hotel was built in the spring of 1902, it took until December 1903 to get the place furnished and ready for business.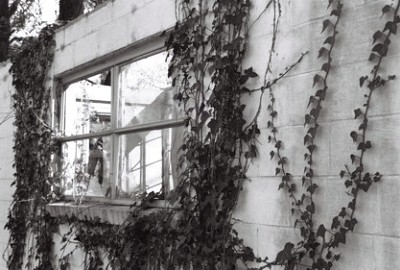 The Hampton Terrace was an immediate success. Wealthy folks who'd been flocking to Aiken to escape spending cold winters in their northern mansions were delighted that such a luxurious pad had gone up just down the road. James U. didn't need a winter retreat himself; he'd just finished his own mansion, Rosemary Hall, up on Carolina Avenue. In North Augusta, the hotel was the most profitable industry bar-none, out-earning both cotton production and the entirety of the town's banking operations. In fact, the hotel was often booked-solid far in advance and other lodges and hotels were built nearby to take up the overflow. One smaller joint was the Sesame Lodge, which didn't mind catering to sub-millionaires, tagging itself as a place where "less formal folk can feel more comfortable."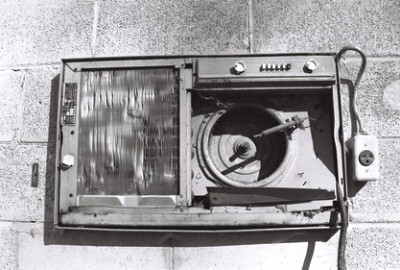 Through the first decade of the century the Hampton Terrace Hotel was really swinging, attracting the richest of the rich and the most famous of the famous. It was around this time that movie moguls, scouting the country for a good location to establish the nascent motion picture industry, wandered into North Augusta. It seemed perfect: the weather was warm, the sun shone a lot, there was this big hotel, and rich people were coming to visit anyway. To that point, the CSRA had not been a hotbed of movie making activity, although at least portions of some early features had been filmed nearby. These included silent movies such as The Littlest Rebel (1914), From the Valley of the Missing (1915), The New Governor (1915), and Charity (1916). (The New Governor, incidentally, was a notorious film. Originally titled The Nigger, the NAACP launched the first media protests in its history against the movie and D.W. Griffith's wildly racist Birth of a Nation, released the same year.) Yet, by the time The Great Moment (1918) and The Arizona Bandit (1920 & filmed entirely in N.A.) were in theaters, North Augusta's shot at becoming Hollywood was long gone. There are really two reasons why Paris Hilton and Ozzy Osbourne don't live in North Augusta. While the first was probably more important, the second was certainly more disastrous.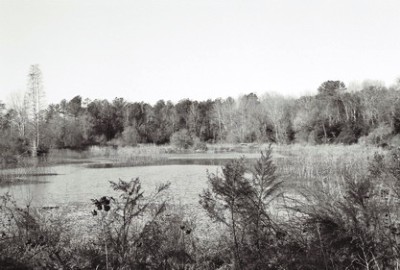 When the citizens of North Augusta heard that the town was on the verge of becoming Sin City, every man, woman, and child must've imagined their sleepy burg suddenly being transformed into a modern-day Sodom presided over by Satan himself. Um, actually, you know, they may have been right! Anyhow, there was an immediate call to let the moguls know that while their vacation money was one thing, North Augustans would appreciate it if the heaving bosoms and debauched dandies were filmed elsewhere, thank-you-very-much! And so the moguls left: Hello Hollywood, CA! That was effectively the end of that. But worse was to come. Above is yet ANOTHER shot of Hammond's Ferry. Soon to be subdivided.

In the winter of 1916, the Hampton Terrace Hotel closed briefly for improvements and modernizations. It's a good thing this is the last post of CSRA history, 'cause my memory is fading. I used to actually know what the improvements were. I THINK a major part of the process was the installation of electric lights or some-such. Anyway, the re-opening was going to be huge and the hotel was totally booked.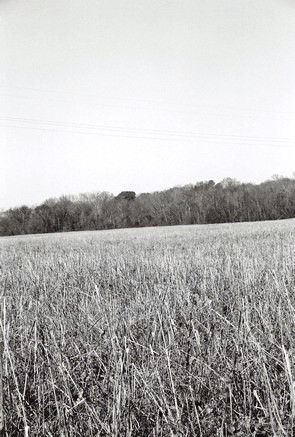 Then, on New Year's Eve, just before the grand unveiling, the hotel burnt to the ground. And I mean, COMPLETELY. There was nothing left. A total loss. However, there actually IS a little left. If you go by the old site, you can still see some of the old brick stairs. Also, I've heard that one of the greens from the golf course can still be identified. Of course, I don't have pictures of these things. You'll have to make do with this doomed field, probably being plowed under as I type. What do you expect? I can't even remember what the CAUSE of the fire was! The new (?) electrical system? A cow tipping over a lantern? Wait, that was Chicago, wasn't it? Anyone? Help?! No, Google had nothing on the subject and there's only one (very rare) book that I've seen with the info.

Well, everyone expected James U. to immediately get on with the business of rebuilding. But, shockingly, he didn't. Not ever. As a consequence, many people mark New Year's Eve, 1916 as the night that North Augusta's dreams burnt down around her. In recent years, even the Palmetto Lodge (AKA Seven Gables Inn), a grand hunting lodge built for Hampton Terrace guests and a witness to the great fire, had found itself empty and forgotten. But, again, no, I have no pictures. I didn't even make an effort to visit the lodge, despite thinking about it on several occasions. Word was that it was not wise to try to get inside. In my defense, one of the owners was recently convicted of narco-trafficking and boasted of refusing to serve members of the NAACP and James Brown when the place was open! So, you'll just have to pretend this piece of grass, now probably crushed by a dozen bulldozers, represents the forlorn Palmetto Lodge. Or, um, maybe not. Geez, this final CSRA post is making me a little addle-brained, apparently. Anyway, yeah, N. Augusta is now in the throes of big change, including riverfront development (N.A.: "South Carolina's Riverfront") and even a supposed rehabilitation of the Palmetto, possibly by the city itself (if there's an extra $900,000 lying around). Hey, it might not be Hollywood, but at least Sandra Bullock won't steal your parking space. (IMPORTANT NOTE: As of 2008, the Palmetto House is back up and running under new, law-abiding ownership. Go pay a visit if you're hungry or looking for a nice, historic meeting hall!)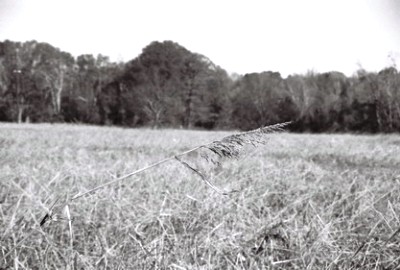 Thanks to P. Hughes over at the Henry Shultz/Hamburg site and Ramblin' D. Rhodes for bits of movie info. More on the NAACP's reaction to Birth of a Nation, in particular, has been written by Dr. Susan Zeiger. Also, Augusta Magazine, the North Augusta History Page, and the Aiken Chamber of Commerce helped out. Now, someone please remind me: How DID the hotel burn down?